Fully Automatic Jogger Aerator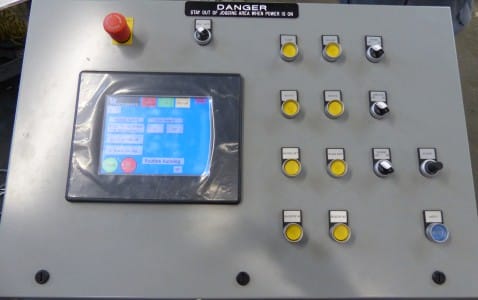 All Woodward Jogger Aerators are available with Full Automation
Our Fully Automatic Jogger Aerators are the most fully functional machines on the market. With the push of one button you can jog and aerate your loads which frees up an operator to perform other important tasks.
All fully automatic machines are equipped with fencing and light curtains for safety.
Touch screen operation with preprogrammed "recipes"
Manual mode with standard pushbuttons included as well
Easily adjust recipes on screen
Safety fencing and light curtains



If you have any questions, just fill in the contact form, and we will answer you shortly.