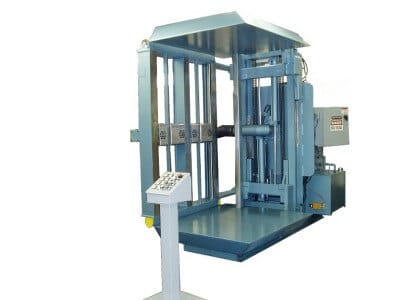 Woodward P-Series Jogger Aerator
Our P-Series model is the most heavy duty machine on the market. In fact, we have machines around the world that have been in operation since the 1970's, and are still running strong. Woodward invented the Pile Turner and Jogger Aerator over 50 years ago, and this was the machine that started it all.
Built for plants that do high volume work and run heavy loads
Can customize larger machines to meet your specifications
Can be equipped with conveyers for in-line operation
Turns radially to ensure quick and easy jogging and aerating
Low turning height allows an operator to be hands on without a platform
Push button controls standard with movable control pedestal
Available with full touch screen automation upon your request
5 year limited warranty on structure and frame, 1-year parts
Also available as a Pile Turner without air and vibration Click Here
4 Standard sizes
P3842 – 38″ x 42″ (3,500 lb loads)
P4658 – 46″ x 58″ (5,000 lb loads)
P5468 – 54″ x 68″ (6,000 lb loads)
P6080 – 60″ x 80″ (7,000 lb loads)
If you have any questions, just fill in the contact form, and we will answer you shortly.